We're first responders, hazardous materials specialists, safety officers, and hazmat instructors just like you.
Our Mission
To create life-saving experiences through hands-on training.
Our Vision
To equip first responders and hazmat workers across the globe with safe, interactive hazmat training experiences that will keep them as well as others protected out in the field.
Our core values are loyalty, commitment, efficiency, and safety.
Loyalty
Loyalty to our customers, employees, partners, and the hazmat community as a whole.
Commitment
Commitment to continuously adapt with technology and industry trends so that we can provide our customers with the most advanced and reliable hazmat training solutions available.

Efficiency
Efficiency with our products and services to promote efficiency in your hazmat training.
Safety
Safety is not only one of our top priorities, we consider it a core value. HazSim started based on a universal need for hazmat training solutions that are fully interactive, completely engaging, and entirely safe.
We are on your side. As hazmat instructors and hazardous materials specialists ourselves, we understand the importance of safely engaging students. We want you out there training safer and smarter, so we engineered a system that is easy to use and offers unlimited training scenarios without us ever upselling you on anything extra after the initial purchase of your system.
Our student handhelds are rugged, realistic, and easy to read, our instructor servers offer a seamless interface with fully customizable options, and our easy-to-follow setup instructions allow for a smooth training every time.
Is your team still using simulants or live agents to train? Walkie-talkies? The age-old tap-on-the-shoulder method? We've been there, done that and now we want to help hazmat instructors across the globe upgrade their training programs just like we did. We want your students actively participating. We want to encourage critical thinking without fear of negative real-life consequences. We want you to be able to verify student understanding and keep track of progress. We want EVERYONE training safer and smarter, not harder.
HazSim LLC is a proud sponsor of the Firefighter Cancer Support Network. We are happy to discuss with you the ways your agency, company, or department can donate a portion of your purchase to this important non-profit.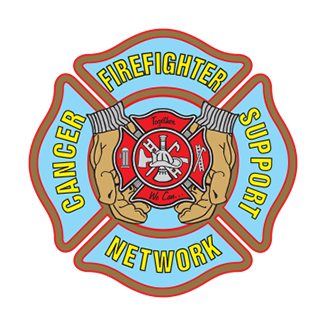 Who's training smarter with HazSim?