Train Safer and Smarter with HazSim
HazSim's line of patented systems provide first responders and hazmat workers with hands-on, interactive, real-time simulations that mirror dangerous environments and improve the learning experience without the use of dangerous agents.
The best way to make any firefighter a 4-gas meter expert.
The world's most innovative and effective hazmat training system is the best way to train first responders and incident commanders to detect and begin to mitigate airborne emergency calls.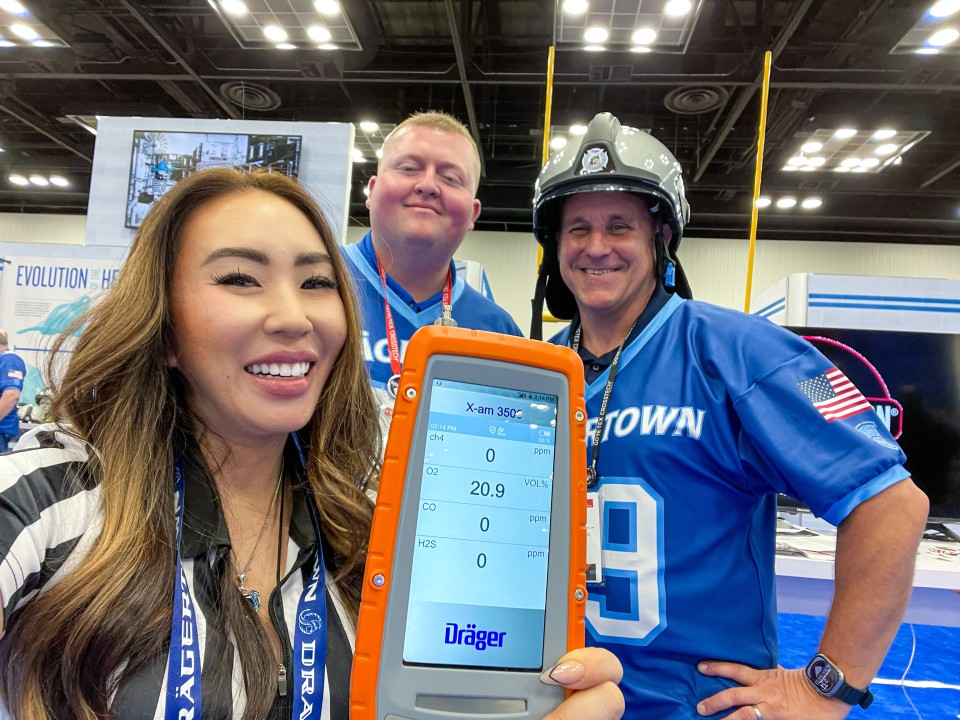 Create Life-Saving Experiences Through Hands-On Training with HazSim

Encourage Critical Thinking
Active participation is a crucial building block for learning retention. Using simulated exercises, students are free to experiment with creative solutions in the absence of negative real-life consequences. Instructors know that students retain more information when they learn by doing.

Safely Engage Students
No more live agents. No more front-of-the-line meters as props. No more "tap on the shoulder" method. Utilizing the HazSim system to simulate hazardous gas, chemical, and radioactive environments will provide a hands-on, interactive experience guaranteed to increase the value and effectiveness of each exercise.
Verify Student Understanding
Firefighters and hazmat workers need a secure and controlled environment where they can gain practical knowledge for different scenarios and verify understanding. Luckily, simulation technology allows us to do just this - and what's more, simulations encourage faster learning by giving instant feedback on their actions during exercises.